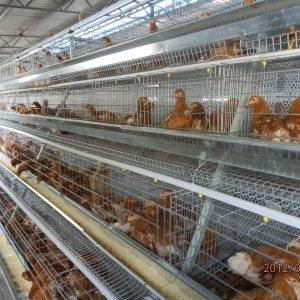 What are the ways to disinfect chicken coops
Chicken house disinfection is an important link in the daily feeding management of every chicken farm, and the disinfection of chicken houses is of great significance. Strict implementation of the disinfection system to eliminate all sources of infection is a very important measure to ensure the health of chickens. . So, what are the ways to disinfect chicken coops? What are the characteristics of each?
There are some specific requirements for disinfection of chicken houses, such as following the disinfection steps of chicken houses. The first step is mechanical cleaning, the second step is disinfection with chemical disinfectant, and the third step is fumigation 5-7 days before entering the chicken Disinfect the chickens with an odorless disinfectant one day before the fourth step. The rhythm of disinfection should also be recorded and disinfected at the right time. Preventive disinfection of the chicken house when the disease has not occurred is generally once a month. When a disease occurs, the chicken house should be disinfected temporarily and terminally, usually twice a week, and the concentration should be slightly higher.
Methods of disinfection of chicken coops
1. Disinfection method of boiling chicken house
Scrub the items to be disinfected and immerse them in water, heat and boil for 20-30 minutes, and take them after they are naturally cooled; bowls and jars for feeding chickens, syringes and needles for immunization, etc., can all be disinfected by boiling.
2. Disinfection of vinegar chicken coop
Take 100-150 grams of vinegar, add 200-300 grams of water, and put it in a porcelain bowl. After closing the doors and windows, steam slowly in the chicken house on low heat to prevent chicken respiratory infections.
Third, the sun-dried chicken house disinfection method
For utensils that are not suitable for boiling disinfection, such as chicken baskets and chicken coops, they can be exposed to sunlight for 3 to 6 hours to kill pathogenic bacteria on the surface.
4. Chinese herbal medicine chicken house disinfection method
Use equal parts of mugwort, atractylodes, large green leaves or garlic stalks and burn them in the chicken house to sterilize and deodorize, especially when used in an empty house.
Five, lime chicken house disinfection method
Use quicklime to make a 10%-20% suspension and spray it on the chicken house, ground, fence, etc., to purify the chicken house environment. In addition, sprinkling quicklime at the entrance of the chicken house and sprinkling water every 1 to 2 days will also have a certain disinfection effect.