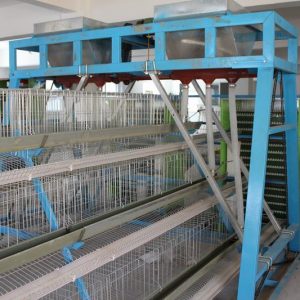 Feeding method for increasing egg production of laying hens
Laying hens are a flock that specializes in producing commercial eggs. How to increase laying hens' egg production? The editor recommends a new method of drinking and feeding laying hens:
Drink tea.
Feeding hens with tea regularly can prevent anemia and increase egg production. The tea for the chicken should be brewed with boiling water. The container for tea should preferably be airtight. The tea should be steeped for 30 to 60 minutes after being brewed, and fed 1 to 2 times a day. If possible, you can also feed chickens with 1% ferrous sulfate solution to supplement poultry auxin.
Feed the pumpkin cleverly.
Feeding hens with pumpkin as an auxiliary material can significantly increase egg production, with larger eggs and high hatchability, and at the same time shorten the hen's downtime. Feeding method: 1. Raw feeding: Cut the raw pumpkin into 0.5-1 cm cubes, and when the chicken eats other coarse materials up to 70% to 80% full, put the raw pumpkin cubes into the chicken feeding trough and let it go. Feed. 2. Cooked feeding: Chop the pumpkin, boil it, and mix it with proper amount of bran for feeding.
Feed fresh honey.
During the moulting period, add 1 gram of fresh honey to each layer every day, and the egg production rate can be increased by about 10% after the egg production is restored.
The laying rate of laying hens directly affects the economic benefits of the farm. Increase egg production rate and increase farm income.