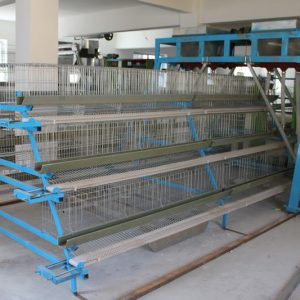 Introduction of Fengxiang Black Chicken Breeding Knowledge
Fengxiang Black Chicken is an excellent breed cultivated by Guangxi Fengxiang Poultry Co., Ltd. according to market needs and using matching hybrid breeding technology. It passed the national new breed certification not long ago. Due to its fast growth, regularity and good Wudu, the chicken is well received by the market and sold to Guangxi Liuzhou, Guilin, Nanning and Yunnan, Guizhou, Sichuan, Hunan and other provinces and cities.
Fengxiang black chicken retains the black meat characteristics of the original black chicken, with a single crest, crested black or fuchsia, and feathers. Rooster feather color sauce red, hen hemp feathers, skin and feet are black. The figure is slightly longer, the feet are thick, and the chest and legs are full.
1. Production performance of Fengxiang black-chicken parents
At 161 days of age, the birth weight was 1.90 kg, and the hen weight was 2.75 kg. The number of laying hens is 170 at 66 weeks, the average egg weight is 60±5 grams, the egg shell is brown or white, the average number of healthy chicks is 135, the average fertilization rate is 94%, the average hatching rate is 86%, and the survival rate is 97 %, 92% survival rate during egg production.
2. The production performance of Fengxiang black chicken commercial broiler
The average live weight of the rooster in 70 days is 1.75 kg, and the feed conversion rate is 2.4:1. The average live weight of the hen in 80 days is 1.70 kg, and the feed conversion rate is 2.9:1.