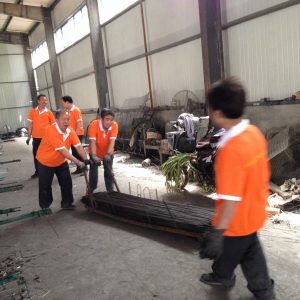 chicken cages for sale All physiological activities of poultry require energy support. Excess energy will cause waste and cause diseases. Insufficient energy will hinder animal growth, reduce production efficiency, and affect economic benefits.
When the ambient temperature is too low, the maintenance requirements, feed intake, and nutrient conversion efficiency of the laying hens will change, and the formula should be adjusted accordingly. The suitable temperature for adult laying hens is about 18~25℃. Taking the suitable temperature as the standard, the average free intake of chickens will increase by 1.5% when the ambient temperature drops by 1℃, and the maintenance requirement will also increase by 1.5%, although the ratio is increased. The same, but the maintenance energy needs about 60% to 70% of the total energy needs, and the energy needed for production accounts for 30% to 40%. In this way, the total energy intake is increased relative to the normal temperature, so can we appropriately reduce the energy concentration? The answer is no. According to research and analysis, the energy consumption of production in a cold environment has increased to a certain extent. In addition, the water content of energy feed such as corn in winter is higher than usual, and its dosage cannot be reduced. Therefore, the correct way to maintain energy in winter is to keep the energy constant or slightly increase. .
Therefore, the energy of laying hens should be kept constant or slightly increased in winter to ensure the good growth of laying hens. In winter, maintaining the energy of laying hens should not be neglected.