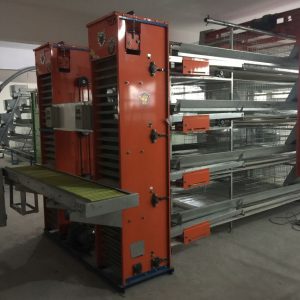 Chicken knowledge: special breed reed chicken
Reed chickens take the mountains as their companions, eat in the mountain streams, feed on the grasses in the forests, and return to drinking streams and springs to grow in the original ecological environment of the pollution-free land.
Growing for 4-6 months, the weight of the male chicken is 2-2.5 kg, and the female chicken weight is 1.5-2 kg, and its nutrient content is 3-4 times that of ordinary domestic chicken. Therefore, the chicken has good taste and good meat, has medicated food effect, health care effect, and the meat is tender and chewy. Its characteristics are as follows: 1. The growth period is 4-6 months, the weight of the male chicken is about 2.5 kg, and the weight of the female chicken is about 2 kg. 2. The food chain of the reed chicken is very wide. The weeds and flowers in the mountains, leaves and roots, grass seeds and fruits, moths, insects, fly maggots, earthworms, insects, etc. can all become the food chain of the chicken. 3. The reed chicken has a large amount of activity since childhood, strong climbing ability and long flying distance. Therefore, the chicken has strong disease resistance, strong body and well-developed muscles. The chicken of this breed is compact, delicate and chewy. 4. The reed chickens have a strong ability to recognize their nests. No matter how far they eat during the day, they will return to the nest and rest on the shelves when the sun sets. Therefore, it is suitable for scattered rearing in different local areas (plains, hills, grasslands, mountains, etc.).
In short, the economic benefits of raising reed chickens are considerable and the prospects are broad.