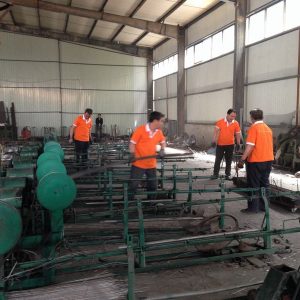 How to raise Gushi chicken? Gushi chicken breeding technology
Gushi native chicken has a triangular appearance, well-proportioned body shape, slender legs, green legs and blue mouth, and feathers are mainly light yellow. It is commonly known as "Gushi yellow", or simply "Gushi chicken". Because he is good at dispersing in the wild, he eats grass and insects, and has a moderate weight. Adult hens weigh 1.5-1.8 kg and roosters 1.5-2 kg. The feed intake is low, and the total amount of chicken harvested in half a year is not more than 9 kg, and it is mainly based on raw grain. In addition to the appropriate amount of nutritious full-price feed for brooding, no more feed is allowed. The selling price of hens is generally around 12-16 yuan / kg within six months.
Gushi native chickens are mainly produced in Gushi County, Henan Province. Gushi County is located in the northern foothills of the Dabie Mountains, south of the 800-mm precipitation line of the Huaihe River in the Qinling Mountains and the 0 ℃ isotherm in winter. The climate is a transition zone from a subtropical warm and humid climate to a warm and humid climate. This environment has created a famous brand He was a chicken, and is known as the "King of Chinese Native Chicken".
How to raise Gushi chicken?
1. Chick feeding
1. Brooding method: online brooding or brooding.
2. Brood density: 45 to 55 animals per square meter at 1 week old and 25 to 35 animals per square meter at 2 to 3 weeks old.
3. Chicken feed: chicken feed formulated according to nutritional needs.
Second, adult chicken breeding
1. Chicken feed: Natural food and chicken feed formulated according to nutritional needs.
2. Breeding method: adopt natural stocking method.
3. Time to slaughter: It is appropriate for the cock to be slaughtered from 70 days to 90 days old; the hen should be slaughtered from 125 days to 130 days old.