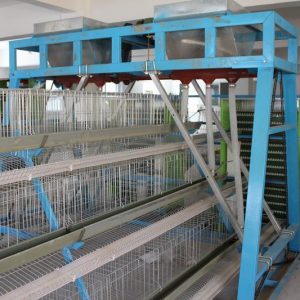 The scientific breeding method of mercerized chicken
Mercerized chickens can be raised in general chicken houses, and the hatching method is the same as that of general chickens. The brooding period is 30 days after the hull.
In the brooding period, keep warm. It is appropriate to take 33 degrees within 3 days of shelling, and decrease by 2 degrees every week thereafter. Carton boxes can be used for self-warming brooding for small-scale breeding, and infrared lamps, brooding insulation umbrellas, and fire pit insulation can be used for large-scale breeding. The principle is that the chicks are evenly distributed around the heat source. The relative indoor temperature is maintained at 60%-65%, full-price chicken feed is fed throughout the day, with enough drinking water, a little green fodder can be fed after 16 days of age, the house is cleaned once a day, and disinfectant such as Baidusha is used weekly Spray 1 time. From 30-165 days old, it is the middle chicken stage.
Like a commercial chicken, the crude protein should reach 18%-19% of the diet, and it can be fed with Kuidazhong chicken feed. Appropriate addition of oils and multivitamins in the later period to promote fertilization and improve resistance to stress. Male and female chickens should be raised separately, and 40 watts of red light should be used to supplement the light, and the effect of fertilization in online shed or cage is good.
If raised as a reserve breeder, the protein content of the feed and diet metabolism can be lower, and attention should be paid to exercise. After 95 days of age, pay attention to constantly weeding out chickens that are not outstanding in breed characteristics and small individuals. It is advisable to keep the group of chickens at 350-450.
If the breeder is kept, it must continue to be fed after 165 days of age. You can use full-price breeder feed, with 4-6 green feed daily. In one corner of the house, a sand pond is surrounded by bricks for chicken laying. The fine sand in the pool can be regularly mixed with sulfur, talcum powder, etc. to repel chicken lice and germs.
Add water-soluble multivitamins and vitamin E to the drinking water regularly to increase egg production. It is advisable to keep each breeding group at around 15 animals, and each barn can house 3-4 groups at intervals, and the light should be 14-16 hours per day (if not enough, red light should be used to supplement). The suitable temperature during the laying period is 18-25 degrees, and the relative humidity should be maintained at 50%-55%. Pay attention to keeping the air in the house fresh.