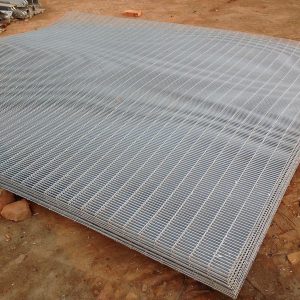 Pheasant breeding technology and breeding prospect analysis
The following conditions are required:
①High and dry terrain ②Convenient transportation and quiet environment. ③Sufficient water source ④Reliable power source ⑤Sufficient area
2. Chicken farm layout
①Administrative area and living area ②Production area ③Sick chicken isolation area and manure ④Green and green feed planting area ⑤Road in the farm
3. The construction of the chicken coop
① Brooding room ② Middle chicken house ③ Adult chicken house, breeder house
(2) Cost of breeding colorful pheasants
Breeding pheasants has the characteristics of small investment, mixed eating habits, strong adaptability and quick results.
Small investment: old houses, old warehouses, courtyards, orchards, slopes and other areas that can be enclosed can be used as sites for pheasant breeding.
Food habits: Pheasants eat rice bran, wheat bran, various vegetables, rice, sorghum, corn, fly maggots, etc., similar to domestic chickens.
Strong adaptability: Pheasants are resistant to high temperature and severe cold, and can grow normally from 35 degrees above zero to 45 degrees below zero, regardless of climate, region and environment.
Quick results: Generally, the chicks can be marketed in about 70 days after they are out of the shell, and reach 3 catties in 100 days. They need about 12 yuan for feed. According to the current market price of 12.5 yuan per catty, each can create a gross profit of 20 yuan. The chicken lays eggs for more than 5 months and can lay up to 150 eggs per year. If 100 eggs are used, the fertilization rate and hatching rate are 85%, and the survival rate is 90%, and 60 chicks can be produced.
(3) Prospects of colorful pheasant breeding
At present, with the improvement of people's living standards, people's food structure has shifted to nutrition and fresh greenery. Pheasant has beautiful feathers, strong ornamental, and more auspicious meaning, so it is a good gift for visiting relatives and friends. Pheasant has less fat, high protein content, and has therapeutic value. It is a delicacy on the table. Since pheasants are popular in my country's coastal areas, Hong Kong and Macau, they are exported to Japan, Singapore and other countries in large quantities every year. Coupled with a large number of human hunting in recent years, wild pheasants are on the verge of extinction, resulting in a shortage of pheasants in the international and domestic markets, and shortages are in short supply. It is predicted that the pheasant market will not be saturated in the past ten years, and the prospect of pheasant breeding is immeasurable.