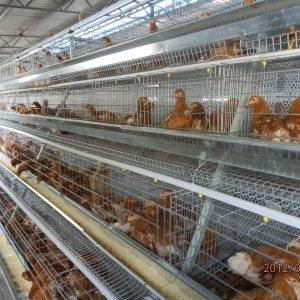 Lingshan Fragrant Chicken Breeding Technology
Lingshan Fragrant Chicken is a high-quality broiler selected from local excellent local breed chickens in Lingshan County, Guangxi. Its body is graceful, its weight is moderate, its meat is delicate, its skin is thin and shiny, its bones are delicate and fragrant, and it is the best material for making white-cut chicken.
Lingshan Fragrant Chicken has good adaptability to natural environment, strong vitality and disease resistance. The hens start to lay at the age of 20 weeks, and the average egg production at 71 weeks is 130-140, the egg weight is 39-41 grams, the fertilization rate of breeders is 90-93%, the hatching rate of fertilized eggs is 92-94%, and the rate of healthy chicks is 98%. The broiler is raised for 100-110 days, the weight of the rooster is 1.3-1.4 kg, and the feed conversion rate is 3.0-3.3:1. After 200 days, the capon is 2.2-2.4 kg, and the feed conversion rate is 4.5-5.o:1.
Lingshan fragrant chickens are wild and easy to fly. The flocks of chickens often fly on high trees to rest. They don't want to enter the pen house and are easy to flock. Lingshan fragrant chicken is mainly raised in rural areas for grazing. It mainly feeds on local crops and agricultural and sideline products, such as rice, rice bran, corn, cassava, fruit juveniles, etc. The rice bran is usually mixed with leftover rice. It has strong adaptability to the ecological environment of Lingshan, strong stress resistance, strong disease resistance, natural grazing reproduction performance is slightly lower, and growth is slightly slower.
Disadvantages: poor cold resistance, not suitable for large-scale breeding in the north, and large-scale breeding in the south has better economic benefits.
Advantages: It has the pure fragrance of the original broiler chicken, suitable for family consumption and banquet dishes, and is the best choice for the production of white-cut chicken. This fragrant chicken variety is widely favored by the market in Nanning, Liuzhou, Guilin, Beihai, and Qinzhou in Guangxi; Guangdong, Hainan, Hong Kong and Macao outside the region are widely favored by the market, competing in the southern high-end broiler consumer market.