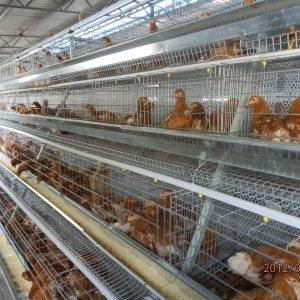 What people need to be equipped for a modern chicken coop
Regarding the question of who needs to be equipped with a modern chicken house, we will understand from some aspects of the construction of a modern chicken house, the auxiliary facilities of the chicken house, the service room (toilet, shower room, dormitory, restaurant, warehouse, office, veterinary room, laboratory Room, garage, etc.), the following is the specific staffing.
The basic principle of modern chicken coop staffing is that there is no duty gap in the chicken coop, especially at critical times such as brooding, immunization, medication, high temperature, stress, and slaughter. The duty in the coop is very important). Equipped with an electrician (professional + job certificate) and a cook (health + cooking), in winter, you can consider adding a special stove worker (seasonal worker with strong sense of responsibility) for every 4 chicken coops to ensure the normal operation of the heater Efficient operation.
The design of modern chicken house personnel should pay attention to three aspects, namely, health (healthy employees are the basic conditions to ensure healthy breeding results, a healthy attitude + healthy pursuit + healthy physique) + middle-aged (married middle-aged people have more A strong sense of family and social responsibility is also the golden age of life) + professional (intelligence + refinement + standardized labor), and the breeding quota is 30,000-40,000 per person (two people take turns on duty, and shifts every 6 hours; The practice of contracting one chicken house per person is not safe, because everyone needs to rest, and two chicken houses as an assessment unit are successful.
The more modern a large-scale enterprise, the more it must be foolproof, because once a problem occurs, it may be irreversible. Therefore, in the staffing of such a high-tech modern chicken house, in addition to ensuring the technological level of the personnel, As the saying goes, the moral is also the handsome, and the requirements for professional dedication and ethics cannot be relaxed.