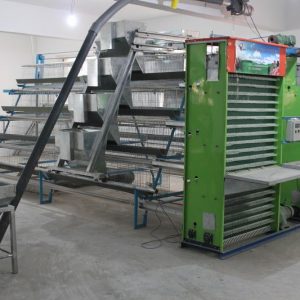 What kind of fence is good for free-range chickens
With the increase in income, people pay more and more attention to the quality of life, and firewood eggs are favored by everyone because of their high nutrition and pollution-free. The use of free-range chickens in mountain fences is gradually becoming popular. At this time, people raise chickens. A fence is added to the cost. When choosing, which fence to use for free-range chickens is of great concern to many people, let's analyze it below.
Free-range chickens are currently selected in the form of captive breeding in woodland and chicken breeding in idle land. The pine, fir, bamboo and other mountain forest planting areas in the forest area generally have a gentle slope and rich ground vegetation, which can be used as a stocking base. Mountain forest grazing must use enclosures. The net delimits the range of chicken activities to reduce the loss of lost chickens. Raising chickens on idle land and wasteland can raise 1 to 2 batches a year. In idle fields, there are a lot of fertile grasses, small insects and other live food, chicken manure can fatten the fields, it can be described as killing two birds with one stone. The rational use of idle farmland and the combination of grain and chicken planting and breeding have good ecological and economic benefits. For the above two methods, it is best to use a purse fence to be safe and easy to manage and feed.
What fence to use for free-range chickens, the following are several options:
1. Use nylon fishing net, (old) affordable and durable
2. The old layer cage is thoroughly disinfected and used as a fence. It can prevent cats, dogs and other harmful animals, and chickens are not easy to damage. Durability is also good.
3. It is also possible to use shading nets, economical and affordable
4. Plastic-dipped wire mesh is not easy to corrode after hot-dip galvanizing. The mesh structure is simple, easy to transport, and installation is not restricted by topographical fluctuations, especially for mountains, slopes, and curved areas.