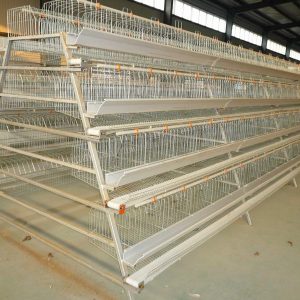 What are the characteristics of the latest Jianghan chicken
Origin and distribution:
Is a small-scale egg and meat dual-use type. It is named because it is spread all over the Jianghan Plain. It is also called Maji because its feathers are mostly numb. Jianghan chickens are found in Zhijiang, Jiangling, Songzi, Public Security, Shishou, Jianli, Qianjiang, Honghu, Mianyang, Tianmen, Hanchuan, Yunmeng, Xiaogan, Huangbei, Xinzhou, Huanggang, Xishui, Qichun, Guangji, Huangmei, Wuchang, Hanyang, Jiayu, Echeng and other places, Jingmen, Zhongxiang, Jingshan, Yingcheng, Anlu, Puqi, Xianning, Yangxin and other places adjacent to the Jianghan Plain are also natural for Jianghan chicken. Distribution area. Jianghan chicken is an excellent local breed formed through long-term natural and artificial selection. It has the characteristics of early maturity, small individual, small egg, strong foraging power, high egg production and good meat quality.
The characteristics of Jianghan native chicken breeds
1. Early production, more eggs and less consumption. Started production at 18 weeks of age, reached the peak of egg production in about 25 weeks, the egg production rate was 85%, and 210 eggs were laid at 64 weeks of age. In the egg laying period, only about 85 grams are consumed per day.
2. The egg is small and the quality of the egg is good. The average egg weight is 46 grams, the green-shell eggshell is green, and the earth-shell eggshell is pink. The protein is thick, the egg yolk is big, and the taste is good.
3. The quality of chicken is good. The adult hen weighs 1.4 kg, mainly jute feathers, the rooster adult weighs 1.7 kg, and the crest is red and shiny. Male and female chickens are of good quality and can be sold as quality chickens.
4. Good breeding, low risk, strong disease resistance, high survival rate, can be kept flat or caged, and the risk of breeding is small. When the egg price is high, the egg is laid, and when the price of the chicken is expensive, the market risk is small.
5. Separate male and female. Commodity generation is based on fast and slow feathers.
Jianghan chicken is different from foreign breed hens. It has heat resistance, small body size and less feeding, and the egg production rate in the later period drops faster than foreign breeds. The Jianghan chicken selected by our company is also different from the local laying hen breeds in China. It is produced through systematic selection and cross-breeding of three lines. The egg production rate is more than 10% higher than that of local breeds, and the phenomenon of self-proliferation and separation is obvious.
Appearance characteristics
Jianghan native chickens are small and have compact feathers. Most of them are single crowns, with 6 to 8 crown teeth, and a few are bean crowns or rose crowns. Crown, fleshy beard and ear leaves are red. The beak and shin are yellow or blue. The skin is mostly yellow.
The cock has an upright crown, and the iridescent color is mostly orange-red; the shoulder and back feathers are mostly golden yellow; the tail feathers are developed, and they are dark green and shiny. The hen's crest sometimes falls to the side, and the iridescent color is mostly orange-yellow; the feathers are mostly jute or brown, followed by black, with less variegation such as reed flowers. Chick fluff is mostly light yellow, followed by black, less white.
Production performance
1. Growth rate and meat production performance
Average body weight: 30g for newborns; 114g for 30 days old; 285g for 60 days old; 503g for 90 days old cocks, 483g for hens; 678g for 120 days old cocks, 604g for hens; 966g for 150 day olds Hens 922 grams; 180-day-old cocks 1131 grams, hens 1013 grams; adult cocks 1750 grams, hens 1330 grams. The average half-bore slaughter rate for 180-240-day-old cocks was 75.50%, and the hens were 78.83%; the average full-bore slaughter rate for 180-240-day-old cocks was 67.82%, and 71.35% for hens.
2. Egg production performance and reproduction performance
Hens have an average age of 238 days. The average annual egg production is 153 and the average egg weight is 44 grams. The average egg shape index is 1.28. Eggshell brown, a few white. The average male sexual maturity period is 92 days. Male to female breeding ratio 1:12. The average fertilization rate of eggs is 81.32%, and the average hatching rate of fertilized eggs is 86.30%. Hens nest 1-2 times a year, each time lasting 3-20 days, a few can reach 30 days. Male hens can be used for 1-2 years.