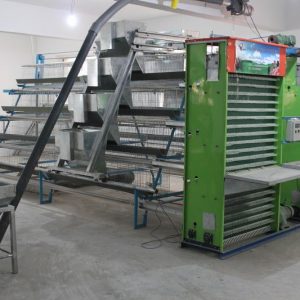 Share the profit analysis of broiler farming
How about the profit of broiler farming? In recent years, the number of small broiler farms has been increasing rapidly. However, most new farmers lack successful breeding experience. They tend to raise how they are raised by others. They don't pay attention to management, but only pay attention to what medicine to use when they get sick. As a result, while causing waste, it also pollutes the environment, increases drug residues, and reduces profits. Many seemingly profitable markets have repeatedly lost money. Therefore, we must carefully analyze the cost and profit of breeding before breeding.
The profit analysis of broiler farming, the following analysis takes a batch of 10,000 chickens as an example, including breeding costs and income, the difference in the middle is the profit.
Feeding cost
1. The annual average purchase of chicken fry will cost about 3.5 yuan each.
2. Calculated by feeding for 42 days, each animal needs about 5 kilograms of feed, the feed-to-weight ratio is 1.85:1, and the total feed cost is about 11.4 yuan.
3. The total cost of medication for each chicken is 0.7 yuan, the cost of water and electricity is 0.2 yuan, the cost of coal is 0.1 yuan, and the labor cost is 0.4 yuan, which is about 1.4 yuan.
The total cost of all the above is about 16.3 yuan each, and the cost of 10,000 broilers is 163,000 yuan.
Sales revenue
Broilers grow to 42 days and weigh 2.7 kg. The average annual average is 8.0 yuan per kilogram of chickens. The sales income is 21.6 yuan each, and the sales income of 10,000 broilers is 216,000 yuan.
Farming profit
1. The cost of raising each broiler is 16.3 yuan, the sales income is 21.6 yuan, the profit is 5.3 yuan, and the profit for 10,000 ducks is 53,000 yuan.
2. To recover the construction cost, 1.5 batches of broilers need to be raised. If you raise 5 to 7 batches per year, with an average of 6 batches, the construction investment can be recovered that year and a profit of 238,000 yuan will be obtained.