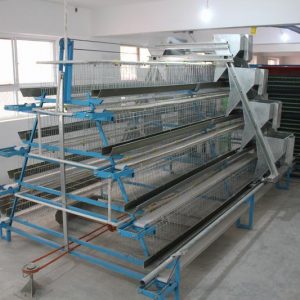 Four common improper measures in poultry breeding
There are four common improper measures in poultry farming. In the process of raising poultry, if the farmers adopt improper breeding measures, they will cause unnecessary losses to the farmers. The author has summarized four common improper measures in poultry farming by farmers, hoping that the majority of farmers can take a warning and raise poultry well.
1. Improper selection of seedlings
When choosing seedlings, in order to save costs, farmers often only pursue cheap prices without paying attention to the impact of factors such as production performance on benefits. In order to save costs, some seedling operators do not sterilize the breeding eggs and prevent the new chicks from epidemics. This causes the incubation of certain diseases. As a result, newcastle disease, white scour, gosling plague and duck plague often occur after farmers buy cheap seedlings. Such as infectious diseases that are extremely harmful to poultry production.
2. Improper disease prevention and control
Since there are poultry of different ages in the poultry breeding group, if the "all-in, all-out" feeding system is not implemented, the longer-day-old poultry or virus-carrying poultry will be transmitted to other susceptible poultry, causing repeated infections and disease Exist in the house for a long time.
3. Improper environmental disinfection
Environmental disinfection is an effective way to prevent and eliminate the source of disease. If you do not pay attention to environmental cleaning and disinfection, it will bring unnecessary economic losses to poultry farmers. At the same time, the wrong method of vaccination will also lead to a decline in the production efficiency of farmers. Farmers should correctly arrange immunization according to the epidemic characteristics of the disease, the level of maternal antibodies, and the crossover between different vaccines. When introducing breeding poultry from other places or outfields, it must be quarantined by veterinarians to prevent the introduction of diseased poultry or poultry (virus). Sick and dead poultry are important sources of infection. If the sick and dead chickens are not treated in time, the spread of the disease may result.
Fourth, improper feeding and management
Misuse of feed additives. Some farmers abuse feed additives, which is counterproductive and increases the cost of feeding. At the same time, the metabolism of poultry is disturbed and the balance of nutrients in the feed is destroyed. In the breeding process, it is necessary to adjust the formula according to the needs of different growth stages of the body for nutrients.
The four common improper measures in poultry farming have been elaborated above. In fact, these are only four aspects. The details need to be paid attention to by farmers to raise poultry properly.