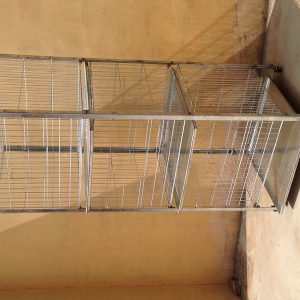 Current considerations for broiler feeding
What are the precautions for broiler feeding? The efficiency of broiler feeding depends on the following conditions: excellent breeds; full-price feed; meticulous and scientific management; strict epidemic prevention and disease control. So, under the price adjustment of these factors, what aspects should be paid attention to?
In broiler breeding, the prevention and treatment of intestinal diseases directly affects the efficiency of breeding, which is a problem that must be paid attention to in the entire chicken breeding process.
The lungs of broiler chickens are very small and connected to air sacs, which fill various parts of the body and even enter the bone cavity. Therefore, airborne pathogens can enter the lungs and air sacs along the respiratory tract, thereby also entering the body cavity, muscles, and bones. Therefore, it is very important to establish awareness of biosafety and epidemic prevention and to improve the epidemic prevention system.
In the epidemic prevention operation, there is a main requirement in terms of disinfection. After the chickens are released, the chicken manure, garbage, and debris inside and outside the chicken house are thoroughly removed, and the dust on the roof and walls of the house is swept away, and then rinsed with a high-pressure water gun. 2% caustic soda is sprayed on the ground, walls, living areas and nearby roads inside and outside the chicken house; strictly keep closed breeding; after the chicken enters the house, insist on bringing the chicken for disinfection.
The genital pores and excretion pores of broiler chickens open in the cloaca, and the eggs are easily contaminated during the laying process, so some broiler diseases are often transmitted vertically through the eggs to the chicks. Formulating immunization procedures and doing well in immunization work are the most effective measures to prevent and control the occurrence of diseases. There are two points to note in epidemic prevention operations. 1. The flock of chickens must be completely healthy at the time of vaccination to avoid disease caused by the incubation period or over-reaction of the vaccine. 2. Once an overreaction occurs after immunization, decisive measures should be taken to control it immediately to avoid secondary infection.
What are the precautions for broiler feeding? Because the body structure of broiler chickens is very easy to cause infection and spread rapidly in the body, daily feeding and management operations should directly affect the overall health of broilers. In addition, in terms of site selection, it is required that the terrain is high and the climate is as dry as possible, which will help the chicken farm to circulate air and inhibit the growth of bacteria.