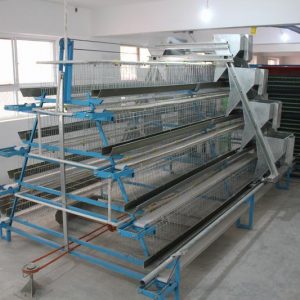 Are pheasants protected animals? Can it be cultured artificially?
Nowadays people are used to eating big fish and meat, so all are extremely interested in various game, and the nutrition and beautiful pheasant is one of them. Are all pheasants protected animals? What kind of environment is needed for breeding?
Are all pheasants protected animals? Can it be cultured artificially?
Real pheasants are protected animals, so do n't go hunting in the mountains yourself. However, there are many artificially-bred pheasants that can be eaten. Everyone who buys must buy pheasants from farms with formal qualifications and formalities.
Do I need to go through any procedures to raise pheasants?
To raise pheasants, you need to obtain the Wildlife Domestication and Reproduction License and the Wildlife Business License from the forestry department. Without these two documents, their sales and transportation are illegal, and they will be confiscated, fined and even sentenced if caught. In addition, the farms that sell special animals must also have the "Animal Epidemic Prevention Certificate" issued by the animal husbandry department, otherwise they will violate the regulations and the products cannot be seeded, and there will be problems in future production and sales.
How to apply for pheasant breeding certificate?
1. The applicant submits an application to the county forestry bureau to report the feasibility report of pheasant breeding scale, technology, capital, market analysis and other relevant content, and provides the legal source certificate of pheasant source and the photo of the breeding site.
2. The Wildlife Plant Protection and Management Station of the County Forestry Bureau shall verify on-site that the conditions are met. The applicant shall fill in the application form for domestication and breeding of wild animals and the sale, purchase, use of wild animals or their products (in duplicate).
3. The Wildlife Plant Protection and Management Station of the County Forestry Bureau shall submit the application, application form, feasibility report and other relevant materials to the Municipal Forestry Bureau's Wildlife Protection Section for review and approval.
4. The municipal bureau will issue "two certificates" after passing the examination and approval. In addition, after the two certificates are processed, they should also go to the local industrial and commercial department to apply for business licenses for self-employed or private enterprises.
What are the advantages of developing pheasant?
1. The investment pays off quickly: pheasant breeding does not need to build large workshops and purchase machinery and equipment. It can be used in old houses, warehouses, pig houses and other redundant rooms for rearing. Doors and windows can be captive with nylon nets, with less capital occupation and fast turnover.
2. Strong disease resistance: Pheasant has strong vitality, low environmental requirements, can withstand high temperature of 46 ℃ and severe cold of -32 ℃, extremely strong disease resistance, low risk, easier to breed than chickens, breeding technology and Domestic chickens are similar.
3. Wide source of feed: pheasants eat whole grains, especially like tender leaves, tender grass, melon peels, and greens. They have the advantages of small food intake, wide eating habits, fast growth, easy feeding, and low cost. One or two, can grow up to 3 kg in 100 days.
4. Large market potential: The demand for pheasant is increasing day by day, and the supply is in short supply. The foreign trade departments in Guangdong, Fujian, Hunan, Jiangxi, Hebei and other places have purchased a large number of exports.