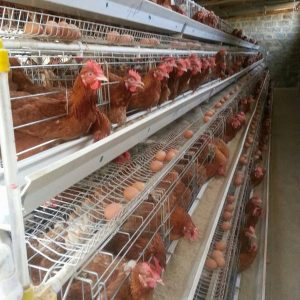 Technical points of spring brooding chicks
1 Suitable density
1-2 weeks old chicks, about 30 per square meter, and from 3 weeks of age, 5 per square meter per week.
2 Reasonable lighting
Chicks can be lighted for 24 hours at the age of 1-2 days, and the light can be seen and eaten; except for feeding at night, the lights are generally not turned on at the age of 3-14 days. After 15 days of age, sunlight exposure is increased to sterilize and prevent diseases.
3 Ensure humidity
For chicks aged 1-7 days, the relative humidity in the house should be 60%-70%. After 7 days, the relative humidity should be maintained at 50%-60%.
4 Cold insulation
For brooders, the temperature is still low in spring, and insulation must be done well. The brooding room temperature is maintained at 32-33°C for the first few days. After that, the temperature dropped by 2-3°C every week and remained around 23°C after 4 weeks of age.
5 Scientific feeding
The chicks can be eaten 24 hours after they emerge. Give drinking water before starting food, and let the chicks drink freely with 200 mg/L potassium permanganate aqueous solution. At the beginning of feeding, you can add millet or corn flour with an appropriate amount of egg yolk steamed to half-boiled, grinded and sprinkled on the plastic sheet, so that the chicks learn to peck. Chicks within 15 days of age are fed 5-6 times a day (4 times during the day and 1-2 times at night). After 15 days of age, they will gradually transition to feeding 4 times a day. Clean drinking water is continuously supplied, and appropriate amounts of vitamins are added to the water.