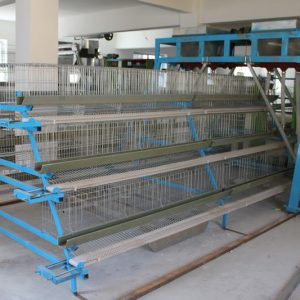 Some mistakes and lessons from my chicken raising!
It has been several years since chickens were raised. Although the overall situation is fairly smooth, some of the mistakes and shortcomings are still unforgettable. Let me talk to everyone.
1. In May 2013, a group of 1500 broilers were entered. The early breeding period was particularly good. No one died in 20 to 35 days, and only 15 died in 35 days. At that time, it was ground farming, using sand as a bedding. I was going to add litter at 35 days, but it was raining for 5 days in a row, and the shed was wet, but there was no way to find dry litter everywhere. After 5 days, the whole group of chickens dilute and there were few deaths, but Basically no long meat. It took 43 days for the chickens to slowly improve. Although there was still profit after 48 days, the feed-to-meat ratio reached 2.4. In the future, put the litter in the chicken coop to prevent rain, or put it outside and cover it with rainproof things.
Lesson: Details determine success or failure.
2. In October 2013, a group of 2,000 chickens were entered. The early growth period was also quite good. They were chilled at 36 days and started to feed for 37 days. They were continuously reduced for 3 days, but the chickens did not die. Since I was on a business trip in the past few days, the chicken feeder had nothing to tell me. When I came back, I was dumbfounded and had obvious flu symptoms. Immediately treated with medicine, but the medicine is too late. A large number of dead chickens are being used at the same time, and there is no way to sell it in advance. The profit is 8 cents per chicken. When he went out, he shouted a word, and he was busy for 50 days.
Lesson: The quality of the breeder is very important. When looking for a breeder, be sure to look for careful and diligent people.
3. In 2014, there were 3,000 chickens in 7-year-old, 7-day-old oil seedlings, using a newly purchased continuous syringe, the glass tube scale of the syringe was calibrated before use, no abnormality was found, but I forgot to add a T-shaped pad There were 600 chickens per bottle, and nearly 500 chickens. I picked it up and saw that there were half a bottle of oilseeds. Although there were no serious problems with this batch of chickens afterwards, it made money, but the whole process of breeding can be very tiring and tiring.
Lesson: Carelessness
4. In December 2014, my hunt for the batch of laying hens was at the peak of egg production. At that time, the feed price rose sharply. In order to save money, a nearby large farmer processed the self-preparation for two months, which was 200 yuan per ton cheaper. money. As a result, the wet corn used in the feed increased the feed intake of the chicken from 2.2 to 2.8. The egg production rate remained unchanged, but the egg weight was significantly reduced, and the daily egg production weight was reduced by 20 to 30. Jin, after two months of feeding, it was replaced with Chia Tai 324, the egg weight increased significantly, and the feed intake dropped to 2.2 ounces.
Lesson: Feed, medicine, etc. must not be greedy for cheap.
5. In April 2015, 3,000 red feather broiler chickens were imported from dealers, and they were sold to local farmers for rearing after ten days. Miao was pulled back from Beijing by agricultural vehicle and walked on the road for six hours. I waited for the chicken seedlings at the dealership. After the seedlings arrived, I felt a little lack of oxygen in the compartment. Many chickens gasped, but the temperature was not high. There were many people pulling chickens that day, and the chickens were not enough. I didn't want to pull it anymore, but I didn't die if I watched the chicken again, and the temperature in the house had risen for two days, so I took it home, but I kept dying after I got home. It stabilized only one day, leaving only 1,100. Fortunately, Miao is cheap, a few cents, and after half a month of hard work, he also lost 1,500 yuan. Scrupulous two days of coal money results in greater losses
Lesson: Don't lose chickens when you raise chickens.
In fact, the mistakes in the breeding process are far more than these, let alone the rest, I will tell you my mistakes, I hope that all the breeding friends will take this as a warning.