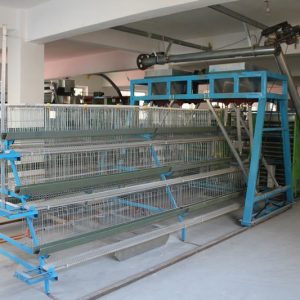 Induce chicks to eat and increase survival rate
The first time for the chicks to eat is called the starter, and the starter time is generally 24 to 36 hours after the hull. At this time, 60% to 70% of the chicks have pecking performance. You can use food trays, shallow troughs, cardboard or plastic sheeting to spread in the chicken racks or chicken coops, sprinkle feed on it, and the chicks will eat. The chicks enter the formal feeding stage after the start of the food. Feeding should be done less frequently, and it is advisable to mix the feed damp and loose in the first week. Feeding is generally every 2 hours, and the filling should not be less than 6 times a day. Frequent feeding can stimulate the appetite of chickens and reduce feed waste. The feed in the trough or bucket should not be more than 1/3 of the capacity for 1 week You can eat freely afterwards.
Pay attention to observation when starting to eat. Individuals who eat too much should be selected and not allowed to eat too much; individuals who have not learned to eat should carefully induce them to eat. In actual production, because there are no chicks that learn to eat during the start of feeding, weak chicks are likely to be formed in the subsequent feeding process, and the mortality rate is high. Therefore, careful observation of these chicks and artificial induction of feeding is the key to improving the survival rate of brooding One of the measures.