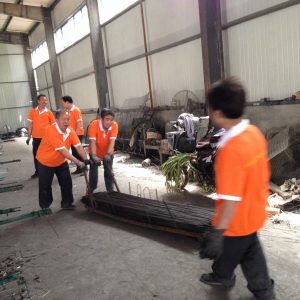 How to disinfect the breeding eggs?
Even the unborn eggs from the chicken body may have bacteria on the eggshell. When the egg owner is on the litter or the ground, it is easy to be contaminated and carry bacteria. These bacteria are easy to multiply on the shell. If it is not disinfected, The fine seedlings (especially mold) multiply excessively, invade the egg, affect the hatching effect, and may spread the disease to the chicks. Especially the white dysentery of chicks is very harmful, so the disinfection of eggs is very important.
The most convenient and common method is to use formalin fumigation. The dosage is calculated based on 15 milliliters of formalin and 7 grams of potassium permanganate per cubic meter. Put the eggs in the incubator, close the air inlet and outlet, weigh the potassium permanganate, put it in a ceramic or glass container, add the required amount of formalin water, close the door, turn on the fan, and use formaldehyde Gas, breeding eggs and incubator can be disinfected at the same time. Remember to sterilize for 1 hour when the machine is empty and sterilize with eggs for half an hour. In the future, before placing the eggs in batches, immerse the breeding eggs in 0.2% neocervical solution for 2-3 minutes. Or put the hatching eggs in 0.5% potassium permanganate solution for 1 minute, drain them and then hatch them. The hatching eggs can also be disinfected.