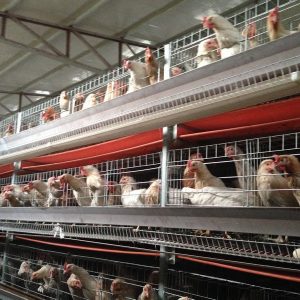 A complete list of turkey breeding techniques
The farmed turkey has less investment, quick results, wide coverage, and high efficiency. The chicken house and turkey farming equipment are simple, the capital investment is low, and the management level is not high. The turkey is very popular in the market, so it is very popular among farmers. Welcome, so how can we raise turkey well?
Free-range turkeys in rural my country are mostly self-breeding and self-breeding, and there are many close relatives. As a result, in some areas the varieties have deteriorated significantly. The way to avoid it is to use male turkeys for one to two years to exchange between households, villages, villages, counties and counties. It is also possible to introduce fine varieties from other places for hybrid improvement to purify and rejuvenate.
Turkeys have a strong gregariousness. They are afraid of humidity, docility, timidity, and are easily frightened. Sudden changes in the situation and rough actions will cause turmoil in the turkey flock, horrified heads, and more than tweets. Keep the environment as normal as possible during grazing and feeding, so as not to affect the feeding of the flock.
Free-range turkeys in rural areas. It is better to build chicken coops on the higher sun. The chicken coops should be kept clean and hygienic. Drinking utensils in the trough should be disinfected regularly, the padding should be changed frequently, and the feces should be removed in time.
Common diseases of turkey include Newcastle disease, white dysentery, respiratory disease, cartilage disease, indigestion, cold, poultry cholera, turkey pox, ascariasis, vitamin deficiency and so on. Raising turkey households, usually should buy some oxytetracycline, chain Amycin, Liushen pills and other spares. When the young turkeys were 7 days old, the Newcastle disease II vaccine was applied to the nose. At 30 days of age, the Newcastle Disease Ⅰ vaccine is administered intranasally or intramuscularly. At 60 days of age, the third intramuscular injection of Newcastle disease Ⅰ vaccine should be performed to prevent the epidemic.