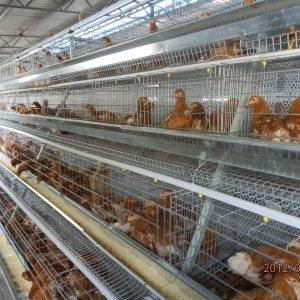 Analysis of profit and cost of fly maggot breeding chicken
Fly maggots are no strangers to raising chickens. In many chicken farms, there are cases of fly maggots raising chickens. I only heard that fly maggots raise chickens to make money, but can specific fly maggots raise chickens really reduce the cost of raising chickens? ? Are fly maggots costly to raise chickens? What is the profit of the fly maggot breeding chicken? The following editors of Global Brand Animal Husbandry Network give you an analysis of the benefits of fly maggot breeding and the benefits of fly maggot breeding for chickens, for your reference only.
The benefits of fly maggot breeding
The prerequisites for the production of fly maggots in industrial farms include factory buildings, breeding machinery, maggot material separation machinery and fly maggot processing machinery. The production of 30 tons of fresh fly maggots (100Kg of fresh fly maggots) is now taken as an example. The production premises and economic benefits are analyzed as follows:
1. Factory building
①Flying room, 5-10㎡;
② Production workshop of fly maggots, 20-30㎡;
③Processing workshop and warehouse, 5-10㎡;
④ Office building, 20㎡.
Calculates 50-70㎡, about 35,000-49 thousand yuan (based on 700 yuan/㎡) is needed, and the operation date is 10 years, and the annual depreciation cost is about 0.4 million yuan.
Fly maggot breeding: the external morphology of the three development stages of housefly
2. Equipment
①Fly maggot breeding machinery, RMB 8,000;
② Leave the machine, 1 million yuan;
③ Flyhouse equipment, 1 million yuan.
is calculated to be 10,000 yuan, and the depreciation fee is about 2,000 yuan per year for 5 years. If the breeding methods such as pots and racks are adopted, it will cost about RMB 5,000, and the depreciation fee will be about RMB 10,000 per year for 5 years.
3. Feed for maggots
Bran, lees, beer lees, vinegar, chicken manure, pig manure, etc. can be selected according to the detailed capital situation.
Take the bran (30-40%) + lees (60-70%) as an example.
4. Analysis of benefits
Bran + lees is used as feed for maggots, and the cost of production of tons of fresh fly maggots is:
① Feed for maggots, 800-1000 yuan/ton (for bran, 1,100 yuan/ton, and lees, 150 yuan/ton);
② Depreciation, 200 yuan/ton;
③ Labor, need 2-3 people, about 350 yuan/ton (labor by 500 yuan/month)
④ Others, 50 yuan/ton.
Total, the cost per ton of fresh fly maggots is 1400-1600 yuan/ton.
If fly maggots are used as the main raw material to produce fly maggot composite protein powder, and then add part of the remaining breeding waste and other animal protein materials such as feather powder, the cost per ton of fly maggot composite protein powder is about 3500-4000 yuan/ton. According to the current market situation of animal protein feed, it is feasible to locate the compound protein powder of fly maggots 4000-4500 yuan/ton, and the profit of compound protein powder of fly maggots can reach 500 yuan. At the same time, due to the production of 1 ton of fresh fly maggots, 2-3 tons of waste material can be left. Using farming waste as feed material (coarse feed) to feed pigs and other animals or reprocessing compound feed can also add some profit. It is also possible to use culture waste to develop bacterial protein feed and biological organic fertilizer.
If you use fly maggots to develop deep-processed products, the profit will be even more substantial.
Accounting for the use of other raw materials as maggot feed can be used as a reference.
This accounting does not include the processing machinery part of maggots.
Fly maggot raising chicken profit
Profit is determined by the market. The use of fly maggot breeding can reduce costs. This is not scientific. The cost of breeding fly maggots will also be quite large. Moreover, fly maggots have certain requirements for the environment, and they cannot be realized anywhere. Personally think Fly maggot breeding can improve some commercial hype information. If you want to raise chickens at a high profit, first of all, it needs the market time, second, it takes advantage of transportation and production, and third, it needs to save costs in the breeding process, such as ecological breeding, EM technology in the breeding industry Use, chicken manure cultivation pumpkin cultivation, natural feed zone, etc., that is the best policy.
In addition, I would like to remind you that if the breeding of fly maggots is too troublesome, you will offset the benefits. In addition, the use of fly maggots to raise chickens is not suitable for the factory to use full-price materials, because then the use of maggots is too little and there is not much benefit. Suitable for stocking methods, one third of flies, feed and green fodder. Can not be raised according to the idea of ​​full price, otherwise maggots cannot be used to reduce the cost of breeding.