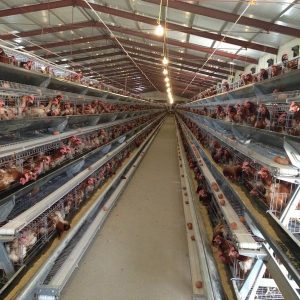 Talking about the health feeding and management of breeding rooster
1. The males should be sheared at 20-21W, and training will be started at 20. The sperm will be collected every 3 days.
2. The law of weight gain: Maintain the weekly weight gain at the upper limit of the weight during the expected delivery period, and bring the feed to the peak feed two weeks before the start of labor.
3. Feeding: Feed the whole day with one meal in the morning, sweep the rest before feeding the next morning before feeding.
4. The situation of vitamin mixing materials: mixing once every 6 days.
All powder vitamins are mixed, and the cod liver oil is separately packaged and distributed according to the number of chickens to the breeder in each chicken house.
Specific description:
(1) Dahuanong Water Soluble Multivitamin (Favitamin, containing probiotics and immune polysaccharides) is selected one at a time, and used in rotation 3 times a month.
(2) The dosage of B1 and B2 can be increased 3 to 5 times compared with the instructions.
(3) Choose one cod liver oil (cod liver oil powder) each time, and double the amount.
(4) Shenbao is mixed once every 15 days, 250 kg of ingredients per 500g.
(5) Roosters with poor energy levels during the laying period stopped collecting sperm and were fed oxytetracycline 50 mg/kg body weight until they returned to normal.