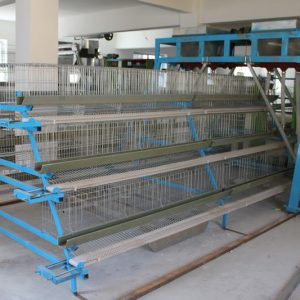 Is it necessary to transform the chicken coop?
At present, many free-range households renovate their idle houses and use them to raise chickens. What impact will such a hen house have on chicken raising? Is it necessary to renovate?
Unreasonable chicken house design affects production level
At present, due to their own economic conditions, some small chicken farmers and free-range farmers in the northern region use plastic greenhouses, simple chicken coops, or slightly renovate idle houses to raise chickens. The difference between this and the newly built chicken house is that the natural conditions (including topography, water quality, geological soil, climate factors, etc.) of the newly built chicken house have been basically determined and cannot be re-selected. Practice has proved that even if the chicken farms with unreasonable chicken house design choose the best breeds, feeds, and drug vaccines, it is difficult to achieve the expected production level.
How to transform?
Therefore, as long as the existing chicken houses are reasonably modified, the chicken farm can reach a higher level of production. The competent department of animal husbandry should organize relevant scientific and technical personnel to tackle key problems, and design drawings of chicken houses suitable for different regions, types and sizes, for reference by the majority of farms (households) to avoid their production risks caused by improper construction of chicken houses . Large and medium-sized chicken farms can order their own infrastructure construction departments or invite companies specializing in environmental control to construct or renovate the environment and facilities of the chicken farms. However, the conditions of small farms and free-range chicken houses are uneven. The specific transformation plan can be referred to. If the chicken house transformation plan of a large-scale chicken farm is applied, it is of little practical significance.
In order to attract the attention of the industry, and to brainstorm, this article specially brings together the problems of the environmental renovation of the old chicken coop, hoping to play a role in attracting ideas. At the same time, we look forward to the letters from readers and friends to talk about their views for everyone to discuss together.